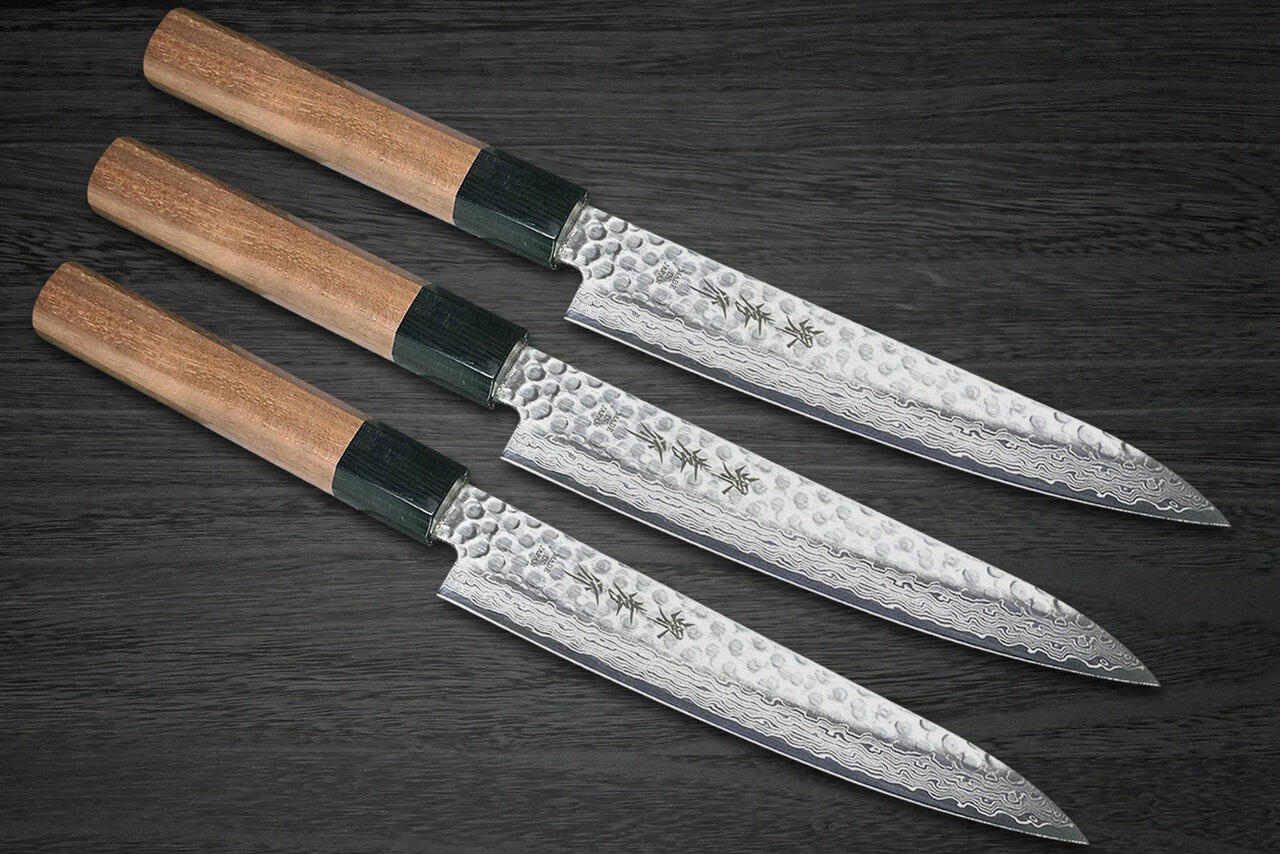 img by : https://www.hocho-knife.com/
Japanese cuisine is best known for its intricate nature – the exotic, savory tastes of traditional seasonings and liquid condiments together with the delicate flavors of raw, fine selection of seafood choices pave way to the winning points given by gourmets and cordon bleus from all parts of the globe.
The beauty of Japanese dishes not only comes from the magnificent, extraordinary aesthetics – the beads of crystal clear, vivid orange-colored Caviar beads served with glittering sprinkles of Japanese sesame and lush green veggies on the side; the wonderfully unique flavors of perfect blends both raw and cooked ingredients come together to create magic that satisfies the needs and the desires that urged our tastebuds to water. With this, Japanese food have become among the world's most intriguing cuisine with fans from all parts of the world, ready to have their best dining experiences while enjoying new flavors and culinary surprises through original dishes.
Making Japanese food is even a much more intricate process – all the way from the careful selection of fresh ingredients, the arrangement and placement of ingredients on plate, to the mastery of the blades needed to slice through, cut, and fillet various cookeries, not even one process is simple.
As delicate handling of ingredients is highly important and crucial among Japanese food experts and chefs, it is indeed a must to search for professional Japanese knives that will aid in all food preparation processes. Specifically for sushi and sashimi dishes, chefs are required to master all the basic and higher-leveled skills of using Japanese knives to perfectly slice, cut, chop, and fillet various meat types and raw ingredients freshly-picked from sea.
With this reason, choosing an excellent pair of Japanese knives will do justice to Japanese food aspiring chefs out there, and will definitely be of great help to professionals. As Japanese knives are to be durable, efficient, comfortable in the hands, made out of hard steel, and light in weight, there are only a few brands loved and trusted by users worldwide. Guaranteed by professionals and culinary experts who have used the brand, Sakai Takayuki is no doubt among the top-notch, premium-quality Japanese knife brands that continuously forges quality knife models and limited-edition series.
Sakai Takayuki's long history traveled back 600 years ago, with its origin back in the ancient city of Sakai, located in Japan. The craftsmen and highly-skilled blacksmiths in Sakai Takayuki are those behind extraordinary knife collections and series that live up to the expectations of knife users worldwide. The unique designs that depict the Japanese traditions, featuring hammered textures and illustrations of dragons, the wind god, beating droplets of rain, and so on, Sakai Takayuki is a brand loved by both professional cooks and knife collectors for high-performance blades, premium-quality materials (blade body and handle), hard steels, and unique blade designs.
Sakai Takayuki forges a vast variety of knife types without any exception. All knife models and series include numerous knife types, for instance: Gyuto, Santoku, Yanagiba, and Deba knives. Each series will include varying knife types in the collection and are all forged out of similar materials to match each other in a set. However, there are as well single releases of knife models and even limited-edition ones made by professionals to showcase the originality of blades.
As Sakai Takayuki has lived up to its fame, users and Japanese food chefs are guaranteed success in food preparation if the mastery of the blades and the techniques are correctly applied and the knives are care for the right way. With continuous releases of developed knife models, Sakai Takayuki forever warms the hearts of users from different parts of the globe with enhanced features and quality that never disappoints.