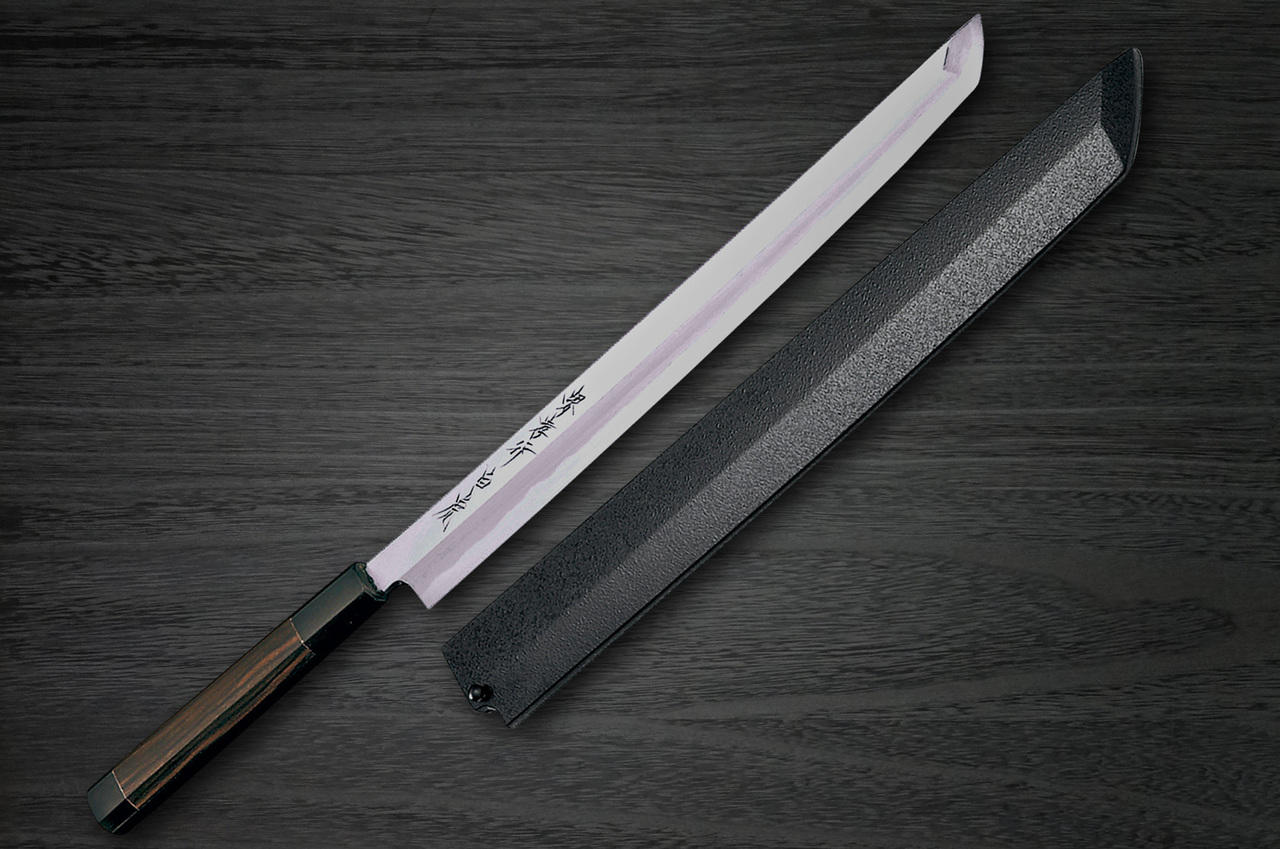 img by : hocho-knife.com
Pink, yet light-colored Sakura blossom petals often remind people of Japan and its beauty that speaks louder through what it has to offer.
Japanese cuisine tops the world charts for its delicate flavors; even so, there is a unique exoticness to its ingredient combination that marks Japanese dishes extraordinary – they go beyond the lines drawn in the culinary industry. Japanese food aesthetics is highly valued and respected, as the placement of ingredients in elegant, fine polished plates and dishes along with the vivid colored meats and veggies are what makes Japanese dishes special.
The careful arrangement of every component in the dish itself shows how much Japanese food chefs are dedicated and passionate in the crafting of delicate culinary art pieces. With this being the reasons behind Japanese food's massive success and popularity worldwide, gourmets and diners are continuously in the search for authentic Japanese restaurants to have the best dining experiences.
As Japanese cuisine and its fame expanded globally to countless numbers of countries worldwide, gourmets and diners are even now interested in the components of Japanese food – which includes what makes Japanese food special, and what are the main factors that lead to this perfect combination of flavors.
As Japanese food aesthetics, the visuals, and the colorful blends of ingredients come together to further trigger its popularity, diners are as well aware of the mastery of the blades that does the work to successfully craft wonderful culinary crafts. The mastery of the Japanese knives is highly essential to make perfect 'Sushi' and 'Sashimi' dishes. As sushi consists of fish and/or meat cooked or raw placed on cooked Japanese rice mixed with vinegar, sugar, and salt, the process of slicing and cutting raw fish as well as other meat types can affect the flavors of the sushi as a whole. Same applies to sashimi dishes, despite the lack of rice.
With this being an important part of the sushi-making process, Japanese chefs are required to go through numerous stages of study and practice to ensure all techniques required to make Japanese dishes are learned and correctly done. The swift chops, accurate slices, and excellent cuts will definitely bring about better taste to fish, seafood, or meat for a variety of Japanese menus; as each will require different ingredients, chefs are required to learn the distinct cutting or slicing techniques to result in various effects.
As the mastery of the blades is what reels sushi lovers and Japanese food gourmets in, most Omakase restaurants have sushi bars or bare, sushi tables to enable professionals and culinary experts to showcase their capabilities in cooking. Diners can witness all the intricate processes right in front of their eyes and see the techniques bringing all ingredients and food to life.
Byakko White Tiger
Japan is home to culinary equipment and cutlery – especially when it comes to Japanese knives. Among the top-tier Japanese knife brands, Sakai Takayuki is no doubt one of the best brands offering culinary experts premium quality blades they can trust. Sakai Takayuki's Byakko White Tiger (White 1 steel) knife series are made to put soft kitchen knife iron on the famed, Yasugi's Nihonko or Hagane, Shiroko / White paper No. 1 steel. The Yasugi steel has been used for long periods of time in Japan, known as one of the specialty steels produced from sand iron at a plant in Yasugi-shi (Yasugi city), Japan. With extreme sharpness the blade holds, this knife series is highly suitable for gentle preparation of food and for professional use.
Sakai Takayuki's Byakko White Tiger (White 1 steel) knives have handles made out of Ebony wood, where the top and bottom parts of the handle are made of Ebony wood Tsuba, ensuring blade durability and high resistance.